Microsoft Power Platform Conference 2023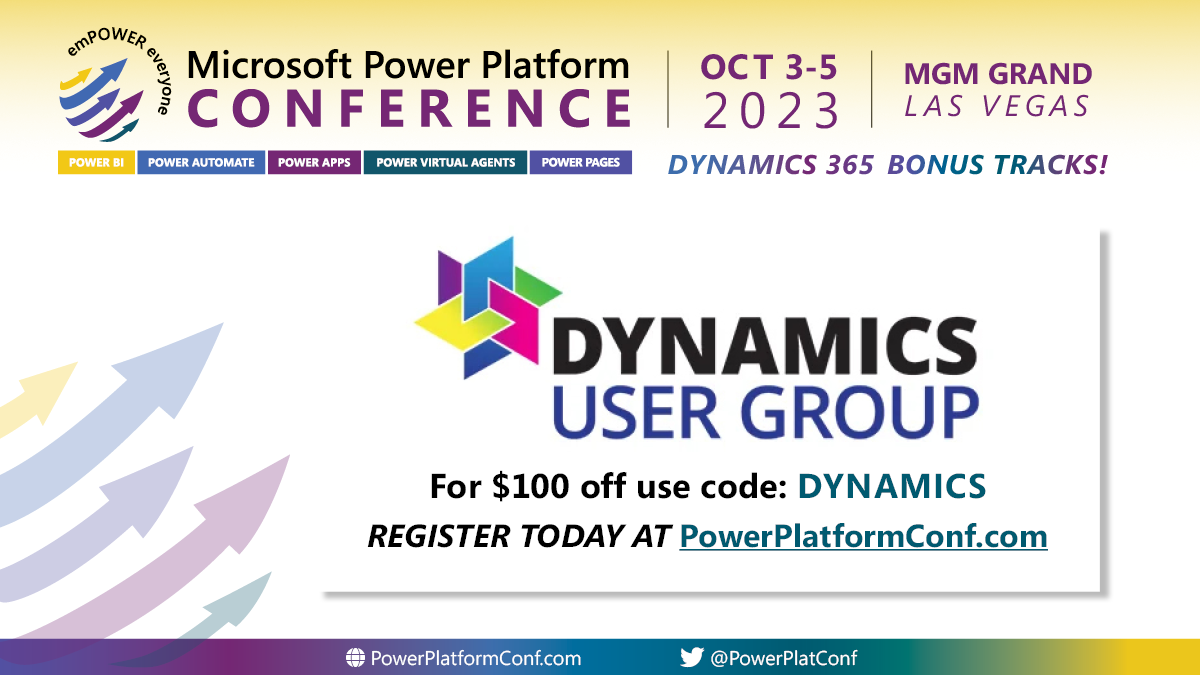 Experience inspiration from senior thought leaders at Microsoft, the product experts, and the engineers driving the Power Platform. Gain insights from Microsoft MVPs, committed to bridging the divide between people and technology. MPPC offers an excellent opportunity to engage with individuals worldwide, enthusiastic about exchanging their expertise and insights on how Power Platform & Dynamics 365 can revolutionize your business.
Molly Fuchsel, President of Dynamics User Group (DUG), will be attending and available to answer any questions about DUG and DynamicsCon LIVE!
Register here: https://powerplatformconf.com/#!/
#MPPC23
Related Events