Superhero Spotlight: Bryan Christian
DUG Meetup Leader & Advisory Member
Bryan

Tell us about your day job, what D365 product(s) you use, and something interesting about your company.
My day job is as Director of IT for a company that makes high reliability DC-DC converters used in aerospace and military applications. We use Dynamics NAV 2016 and Dynamics for Sales Professionals. My company is currently updating to Business Central on-prem. Everyone has interacted with my company's products, even if they do not realize it, as we have parts on the GPS satellites. 
When and why did you first get involved with the D365 community?
When

– I first got involved after meeting someone from the DCI NAVUG community at Microsoft's Convergence 2015 in Atlanta. Unfortunately, I do not remember exactly who it was, but they suggested that we investigate Summit. We joined NAVUG within a month, then attended Summit in 2015. I talked to Onika Allen (Chapter Director at that time) about creating a local chapter, which I lead to this day. 

 

Why

– Communities like user groups are one of the greatest places to exchange ideas, find fresh solutions, and learn about large complex systems. Rarely will someone be able to truly see the whole picture, but that is not as important. By meeting with people using the same systems you are, then you can learn about them from the experience of others, discover new ways of doing the tasks that you need to do, and learn from the successes and failures of others through that shared experience.

What has been the biggest takeaway from your community experience?

 
What has been the biggest takeaway from your community experience?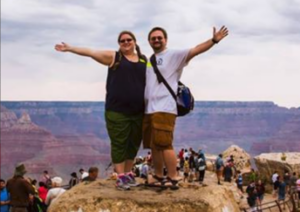 I would have to say, I have three
You know more than you think you do. Be willing to step up and share your knowledge. There is certainly someone out there who will benefit.

 

You cannot get more out of your community experience than you put in. It might be intimidating to approach people or ask questions, but they are also the most important actions you can take. The network of friends you establish through the community is the greatest value you can get from it.

 

The community runs on its volunteers. If you want something from the community that is not currently being done, then step up and make it happen. You may not be the only one who wants it, but you can be the one who cares enough to start the process. 

 
What do you believe has made you successful in your career?
I have a talent for understanding and optimizing systems. Some of this is a natural ability, and some of this has been trained in playing games.  In many ways, all games are about systems optimization.  From classic simulations like Sim City where you're attempting to maximize growth to more modern role-playing games like the Mass Effect series where you need to find the right mix of skills between your main character and your companions to achieve your goals, there are always systems to be optimized.  I've spent more than 30 years playing various games, and in that time, I've ended up examining thousands of systems looking for ways to optimize my experience to get the best outcomes.  My capabilities with systems optimization combine with my experience in programming and my coursework in accounting when I got my degree to give me a mix of skills that allow me to excel within the field of IT, especially when working with ERP systems. 

Tell us about life outside of work such as family, hobbies, etc.!
I have two kids and a wonderful wife. Much of my time is spent with my family outside of work. Hiking, geocaching, reading stories, playing games, and anything else we have decided would be fun at the moment. My hobbies when I am not with my kids are playing games of all types, board, card, table-top roleplaying, video, it does not really matter. I also love to read, mostly science fiction and fantasy.  
What is one goal you hope to accomplish?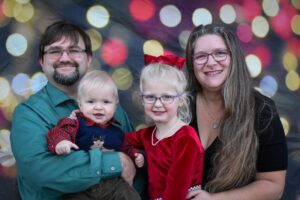 Being able to go to gaming conventions again. That was a staple of our vacations prior to having children, and it is something we want to share with our kids. We want to share our love of gaming with our kids, and one of our favorite conventions, the Origins Game Fair in Columbus Ohio, has historically had lots of events for kids.